Logging Regions






Quick Links:
construction timber
and sleepers
solid wood panels and glued beams
packaging timber,
pallets and firewood


Last News:
Feb 2022
Russia invaded Ukraine. If you can somehow help the Ukrainian side in this war, please contact official sources or contact us directly
Feb 2015
We are available at lisltd.biz domain
9 Apr 2015
Ukrainian Parliament prohibited export of round logs:
- all wood logs except pine starting from 1st Nov 2015
- pine logs starting from 1st Jan 2017

Please contact us to find a way to save your purchase programs
Logging Regions
We have well developed deal system with private companies and national forestries. We work practically on all woodland of Ukraine. Here you can see the main regions from which wood delivery performs.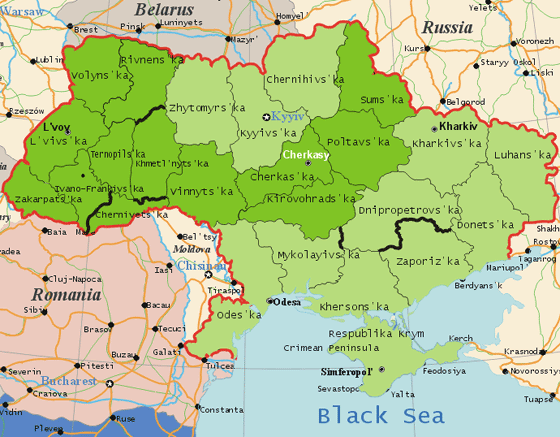 The main regions of delivery is marked with deep green color